Now I know what your thinking, egg yolks aren't that big! I didn't realize how off it looked until I made it, and if I were to make it again, I would use a smaller circle for the "yolk" center. Aside from the slight blunder I must say they were really delish.
I used local 100% spelt bread (because I am allergic to wheat but not spelt-yippie!), and cut out a hole. Then I cut slices of organic tofu the same size, then cut smaller circles inside of the large circles. First I pan fried the "yolks" and colored them with turmeric, garlic and salt. Then I put the whole thing together and lightly pan fried it in earth balance (in the movie they use butter). Lastly I set the oven for 350 degrees and baked for 10 minutes. While I was baking I shredded the potatoes, drained them till they were totally dry (if you have a ricer, it is a great way to get the water out) and I pan fried the hash browns in olive oil with some simple seasonings. WA-LA!
The other day my very sweet neighbors gave me some king kale from their garden. The greens were beautiful, so it was only fitting I made something beautiful to accompany them.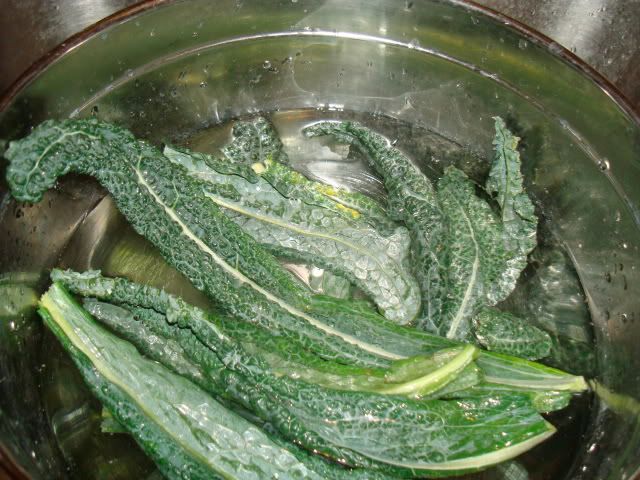 So I created this bad boy: Baked maple glazed pumpkin stuffed with dill pan fried tempeh, wild rice, carrots, yellow squash and local Detroit king kale in a savory brown rice miso sauce. Topped with home made candied pecans.
First I cut a pie pumpkin in half, scooped the guts out and saved the seeds. I used a pinch of salt, olive oil and cinnamon on the pumpkin. I put it on a baking sheet face up and baked for about 50 minutes at 425 degrees. 10 minutes before it was done i basted it in maple syrup.
I pan fried the tempeh and used fresh dill, garlic a small amount of soy sauce and nutritional yeast. I set that aside.
I then made the wild/brown rice mixture and cooked it in veggie stock and a bit of earth balance.
I chopped up the carrots and yellow squash and cooked them down in a brown miso soup stock. Lastly I added the kale, not to over cook it, and then added the pan seared tempeh last. When the rice was done I mixed it all together.
In a small pot I took 2 table spoons of a sugar, 2 table spoons of water and 1/4 cup of pecans. I cooked it down to a soft boil and until all the water was gone. Be careful they don't burn, it happens to the best of us. I then put them on a plate and separated them with a fork to cool.
when everything was said and done I put the dish together. Cooking time, 2 and a half hours. The taste, priceless.
Lastly, I made this dish a while ago. ..
Ham & cheeze baked sandwiches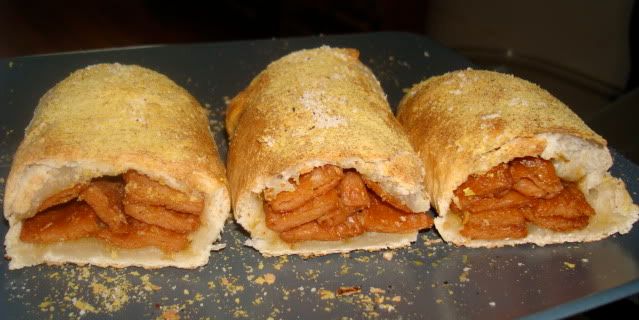 I pan fried the crap out of thinly sliced smart dogs, then wrapped it all together in a pizza crust with some cashew cheese.
Well that's all I got for today, happy Friday ya'll!