"Nobody can go back and start a new beginning, but anyone can start today and make a new ending"
WOW!  I can't believe it has been sooooo long since I have blogged!  There is no good excuse, so I won't even bother.
If you are wondering whether or not I have continued cooking, I can assure you I have been... but definitely not as much. Perhaps a bout in confidence and lack of will power to blog created my over half a year hiatus, but I can only focus on the present and let go of the past.
With all this being said, I better jump into the food before you all forget this is really a food blog and not just all about me!
First off, the raw massaged Kale salad with sprouted quinoa and pecans. 
Massaging kale is essential if eating the vegetable raw. Massaging breaks down cell walls and helps your body to digest it better when eaten. It also makes the green less tough and gives it a lighter texture like lettuce.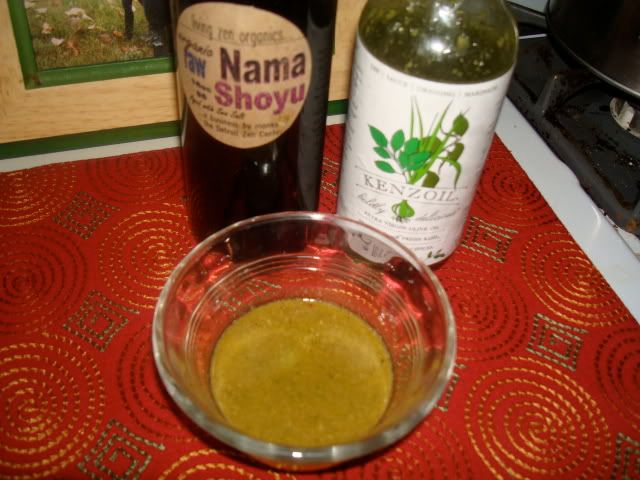 For the dressing I used nama shoyu, lemon juice, Kenzoil (a local herb olive oil containing fresh basil, fresh garlic & spices), tahini, and a touch of maple syrup. It was amazing!
another great dish to be had is this special creation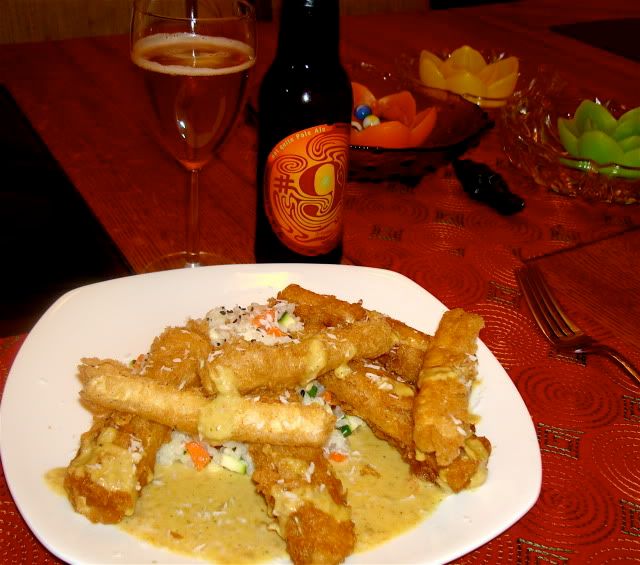 Magic Hat beer battered coconut tofu served with a coconut curry papaya sauce....mmmmmmm!
The batter turned out so light, airy and crisp is was stunning. I used flour, coconut, a touch of salt and lots of magic hat beer. The sauce was off the hook too, I used coconut milk, yellow curry, a touch of gram masala for heat and ground up dried papaya for a kick. :)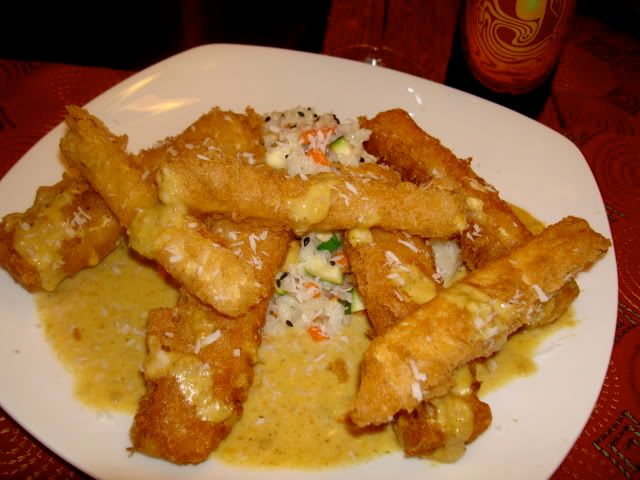 and here we have some kick ass "meat balls" that can fool just about anyone 
I made them with vegan sausage, bread crumbs, fresh basil & garlic. Super easy, then I threw them in the deep frier for a couple of minutes until they are brown. They are atop a fresh made tomato sauce with minced squash. On the side is herb roasted potatoes.
Next we have some fresh rolls. Stuffed with assorted vegetables, a whole-lotta avocado and fresh sunflower sprouts. With a side of homemade peanut sauce.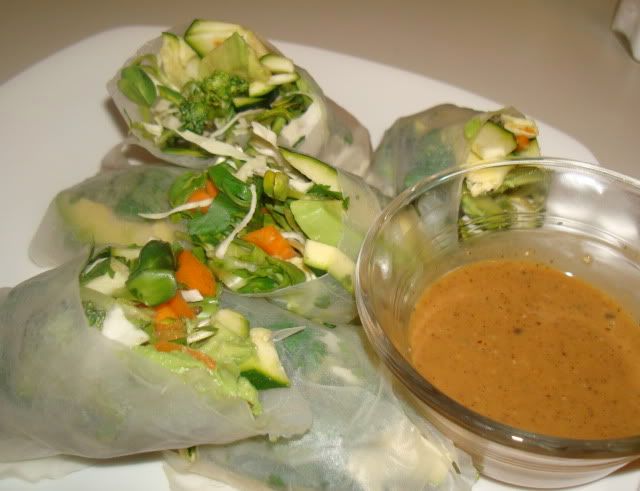 Lastly I have a raw desert. One of the first I have ever made, and it was fantastic. I didn't use a recipe, just my intuition.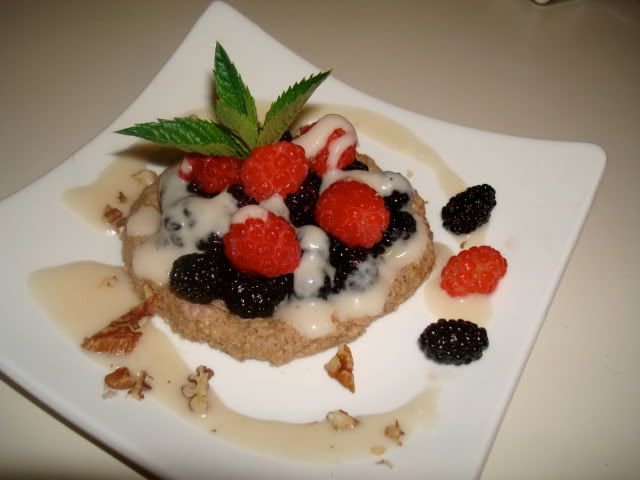 It is a raw mulberry torte, made from mulberries picked right outside my house and raspberries from my mother in laws house.  The crust is made from ground raw pecans, maple syrup, steel cut oats and a touch of young coconut.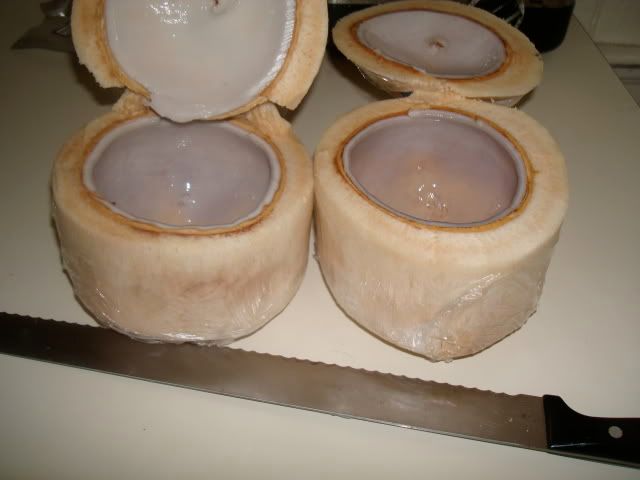 the sauce is made from young coconut pulp and a touch of maple syrup & cinnamon- it was soooo good :)
In closing my first blog back, I would like to thank my new friend Megan for inspiring me to start back up.
Thank for reading, much love to you all!