Hello fellow foodies & potential stalkers!
The other day for breakfast I had something I like to call, cheezy broccoli tofu. Served with some spelt bread & "sausage". mmmm.... baby likes.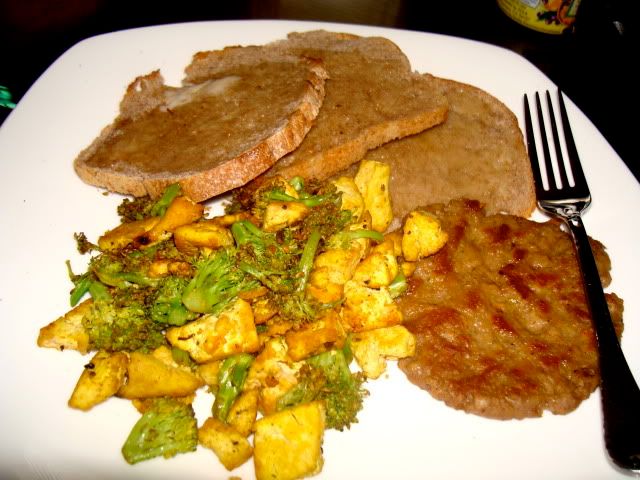 with a blueberry shake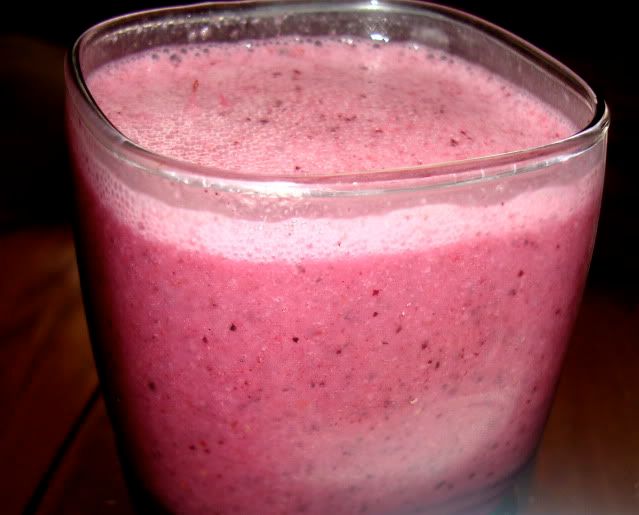 On Monday night I created a savory veggie tart, if you will - or if you won't.
Teff crust veggie tart with a rich dill cream sauce
First I made a quick teff flour crust made of water, oil, salt and teff. I then pressed it into a pie pan. I layered seasoned cauliflower, carrots, potatoes, celery, and baby portabella mushrooms. I used a small amount of bread crumbs to bind it all together. I finished the top layer with more potatoes and bread crumbs with spices. I also drizzled a small amount of vegetable stock over it to help add flavor while it cooked.
The sauce is super easy. I first started with a roux, consisting of cooked down earth balance and flour. I then gradually added barley/brown rice/amaranth milk, dill, miso & garlic.
Lastly for dinner tonight I made a big ol' stir fry, with lots of ginger, cashews & lots of brown rice miso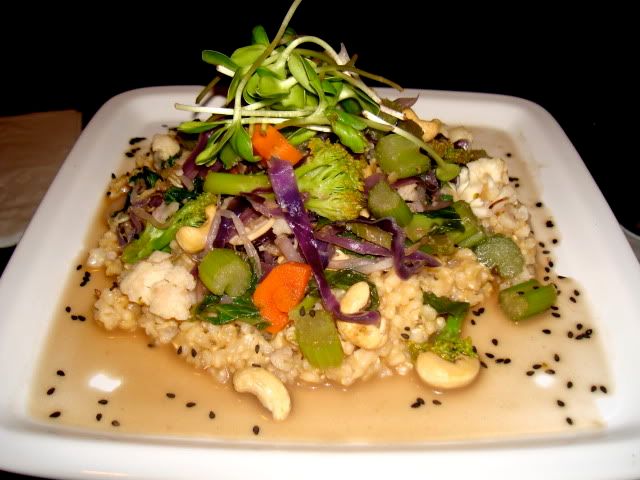 topped with Detroit grown sunflower sprouts
and here's a picture I took today of my baby belly, 17 weeks in the making.