I command you to come out sun! Where have you been? I miss your rays of goodness shining all over my face- I need you now sun, don't disobey me!
Can you tell I'm stir crazy? I sure am folks, I sure am...
(last year as a counselor at the YMCA camp for the young writers institute)
I need a release of endorphins- quick!
when I get stir crazy from being in the house too much, I find myself eating more foods I would not normally eat. Yesterday I got take out Thai food, and this morning I wish I hadn't. On another note;
a day late and a buck short-

Happy

Martin Luther King

Day!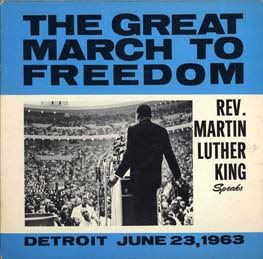 (record from when he was giving his I have a dream speech at Detroit Cobo hall)
an amazing man and inspiration to all!
yesterday for brunch I made a celebration meal that I can't complain about- It's a sort of pan friend potato/Italian sausage/veg. scramble- paired with baked tempeh "bacon" ensemble that pleased all the pallets it embraced.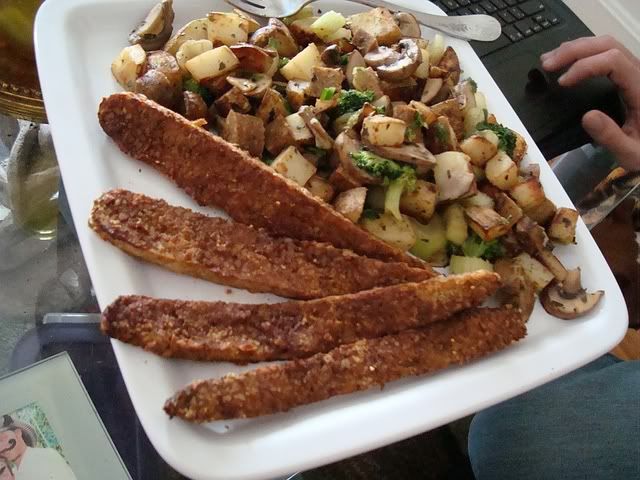 I pan fried the potatoes in olive oil after I chopped them and soaked them in water to release some of the starch. I then boiled the tempeh. Then cut it length wise and coated it in paprika, garlic, nutritional yeast, a small amount of ginger powder, mustard powder and soy sauce. I then baked it at 425 degrees for about 25 min. I put the potatoes aside after i pan fried them then I cooked the seared the vegetables and added the potatoes back at the last min. so they wouldn't get soggy. The potatoes are seasoned with green onion and oregano- and came out d-lish.
Why in the hell would you boil tempeh?
I like to boil tempeh every time I use it because it releases some of the bitter flavor the fermenting process causes. When you boil the tempeh it becomes more nutty and less pungent in flavor, I did it once and never turned back since. After you boil the tempeh it is ready to be used any which way you please. But don't take my word for it, try it yourself!
On a side note, I'm in serious need of a raw food cleanse- So there will be an abundance of raw meals on the way..."The Vegan Slaughterhouse, where happy veggies come to live?"