Catching up means leaving your pride at the front door. I was super lazy, i must admit. I went to Peru! It was a 37 day crazy, amazing, unbelievable trip...First I want to show ya'll some of the exciting adventures in food and culture my husband and I were lucky enough to encounter;
Picarones! Sweet potato donuts on crack with a yummy honey glaze- I searched far and wide for these suckers after I saw a picture of them on someones vegan Peru foodblog, that bastard.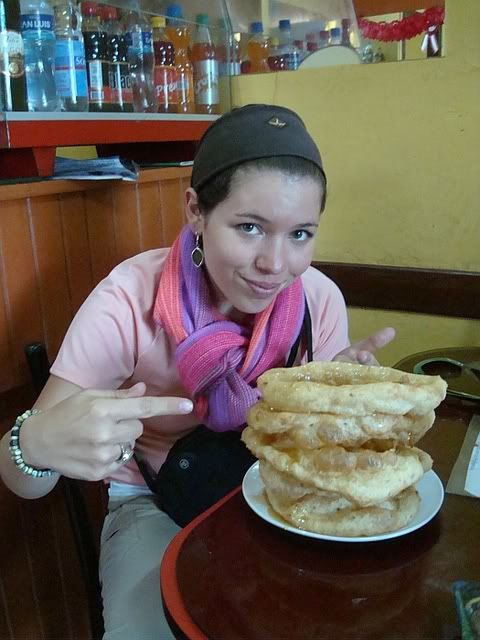 Vegan Coca cookies made from coca leafs!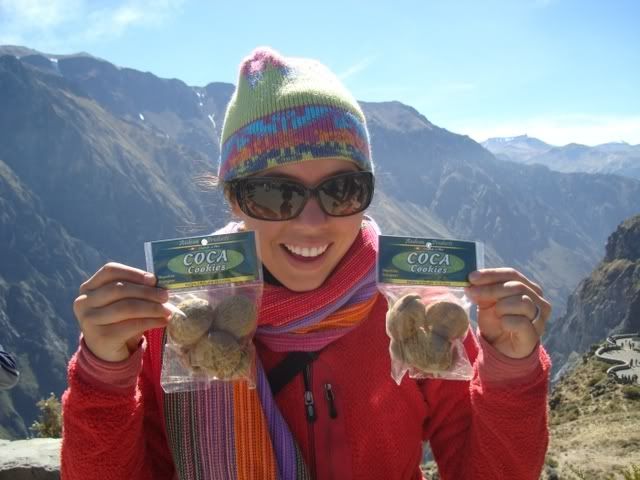 What the hell are Coca leafs?
Coca is traditionally cultivated in the lower altitudes of the eastern slopes of the Andes, or the highlands depending on the species grown. Since ancient times, its leaves have been an important trade commodity between the lowlands where it is grown and the higher altitudes where it is widely consumed by the Andean peoples of Peru, Colombia, Ecuador, Venezuela, and Bolivia.
Fresh samples of the dried leaves are uncurled, are of a deep green on the upper, and a grey-green on the lower surface, and have a strong tea-like odor; when chewed they produce a pleasurable numbness in the mouth, and have a pleasant, pungent taste. They are traditionally chewed with lime to increase the release of cocaine from the leaf. Older specimens have a camphoraceous smell and a brownish color, and lack the pungent taste.
Traditional medical uses of coca are foremost as a stimulant to overcome fatigue, hunger, and thirst. It is considered particularly effective against
altitude sickness
. It also is used as an
anaesthetic
to alleviate the pain of headache,
rheumatism
, wounds and sores, etc. Before stronger anaesthetics were available, it also was used for broken bones, childbirth, and during
trephining
operations on the skull. Because cocaine constricts blood vessels, the action of coca also serves to oppose bleeding, and coca seeds were used for
nosebleeds
. Indigenous use of coca has also been reported as a treatment for
malaria
,
ulcers
,
asthma
, to improve
digestion
, to guard against bowel laxity, as an
aphrodisiac
, and credited with improving
longevity
. Modern studies have supported a number of these medical applications.- Wikipedia.com
Some of the best food we ate was at a lodge in the Amazon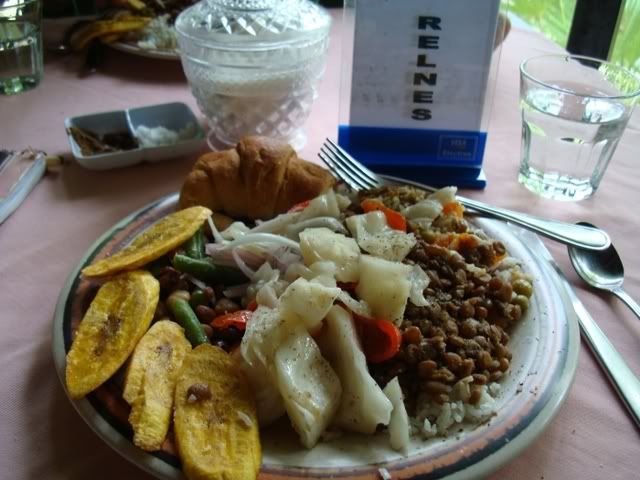 But of course we forgave them.
Some flowers from a local hustla', and Chica morada (the purple drink) is amazing, and so is Pisco!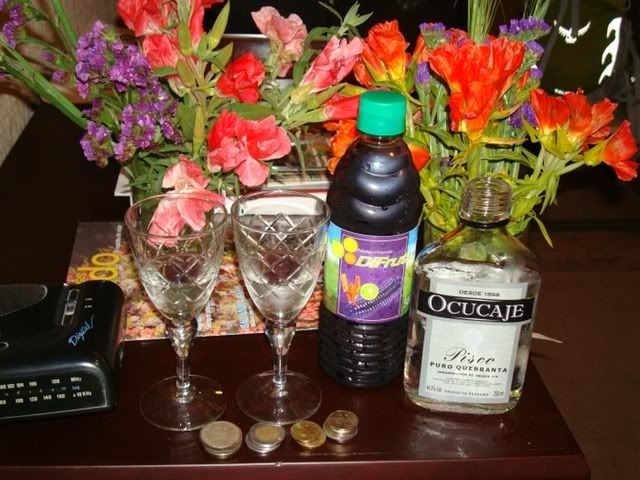 What the funk is Chica morada and Pisco?


Chicha morada is not fermented. It is usually made of ears of purple maize (choclo morado) which are boiled with pineapple rind, cinnamon, and clove. This gives a strong purple-colored liquid which is then mixed with sugar and lemon. This beverage is usually taken as a refreshment, but in recent years many health benefits of purple corn have been found.
Pisco
(from
Quechua
:
pisqu
, little bird)
[

1

]
is a
South American
liquor
distilled from
grapes
.Pisco was originally produced in an attempt to make an inexpensive version of a Spanish brandy called
Orujo
. In modern times, it continues to be produced in
winemaking
regions of
Peru
and
Chile
. The drink is a widely consumed spirit in the nations of
Bolivia
, Chile and Peru. The right to produce and promote pisco has been the matter of legal disputes between Chile and Peru, both of which hold their most iconic cocktail to be the
pisco sour
.
Vegan Lomo Saltado, frickin' fantastic!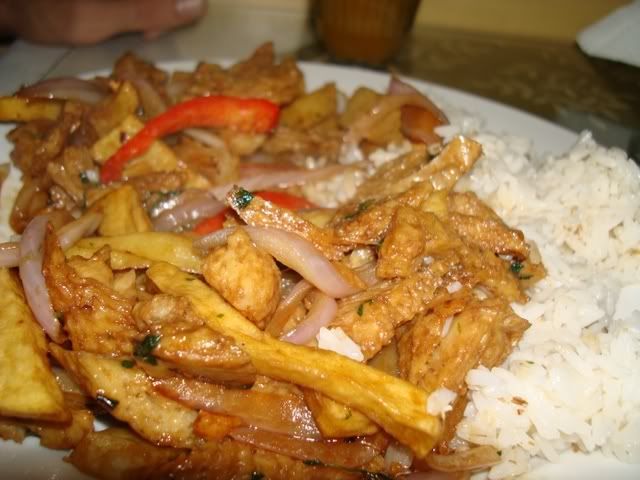 Fried and breaded seitan with plantains
Veggie Soy burger from the Verde Angel in Lima.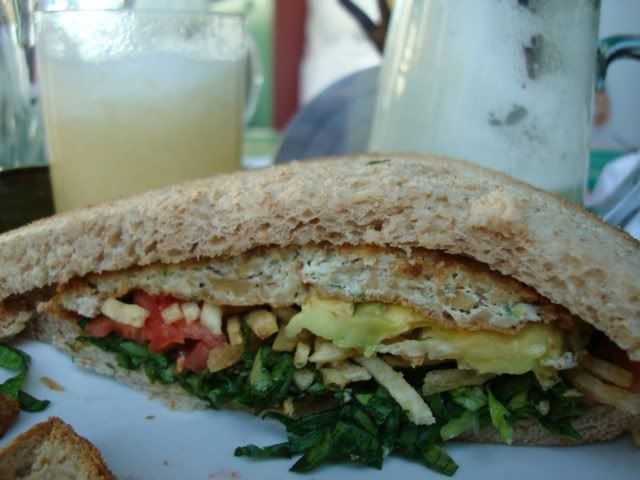 Here is my corn eating face
It only comes out when I eat corn, beware.
A stuffed Avocado salad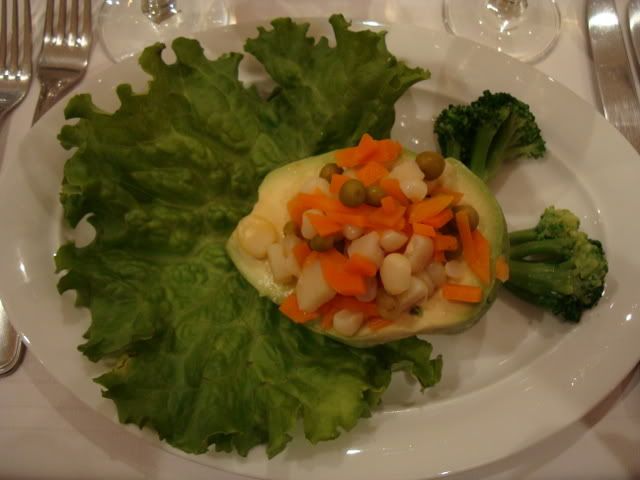 hallowing out vegetables and refilling them with more and different vegetables is ALWAYS a great idea :)
Fried Yuka and Guacamole, this was too damn good.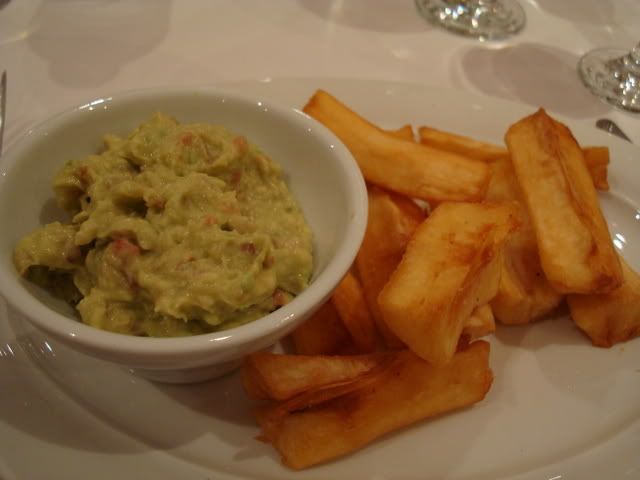 Beans and Rice, Peru style (tacu-tacu)
Asian stirfry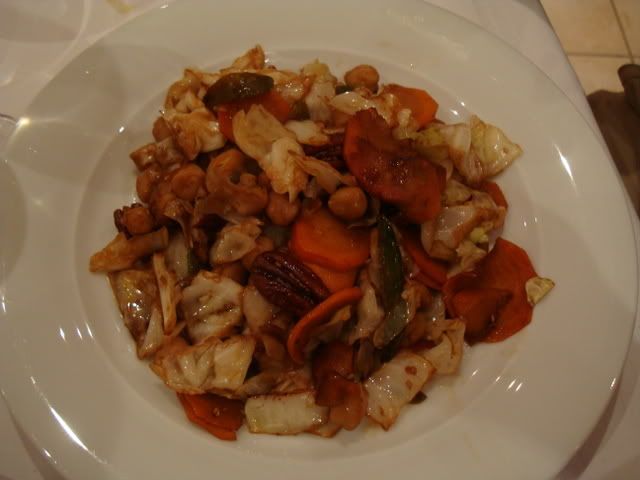 Sign from a restaurant in Arequipa
Market in Huancayo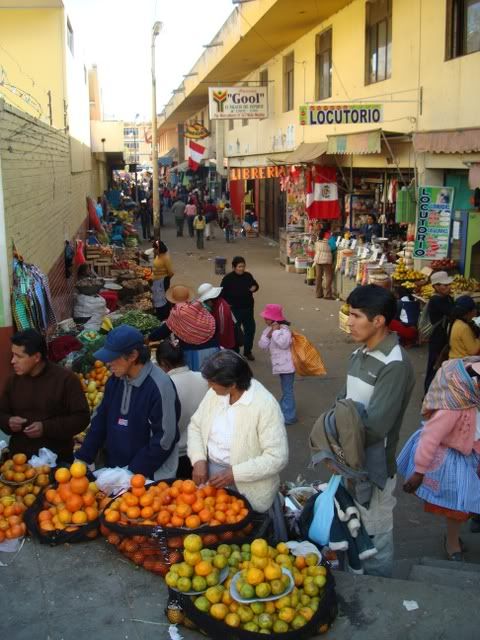 "Bakery"
Cuy is not Vegan, and not happy.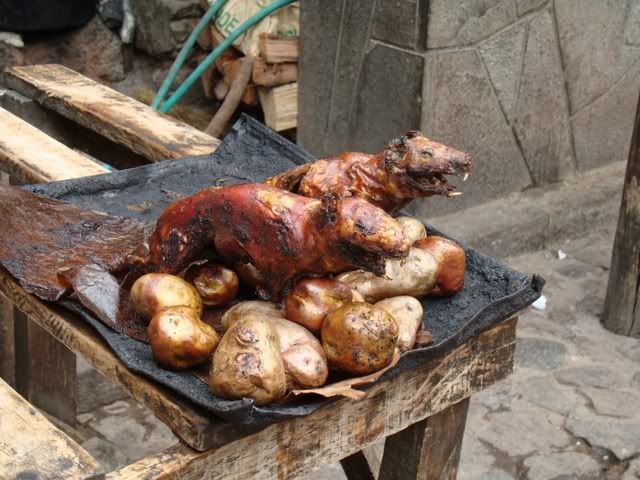 The baby dog is not for eating, obviously.
Passion Fruit!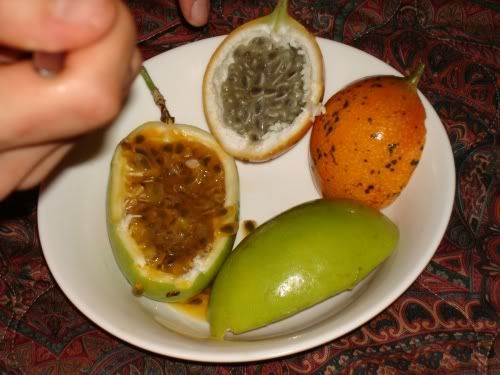 We always had a beautiful 3 course meal set up for us. Talk about P.I.M.P.
stuffed poblano
quinoa soup
I already ate most of this pre-photo-op.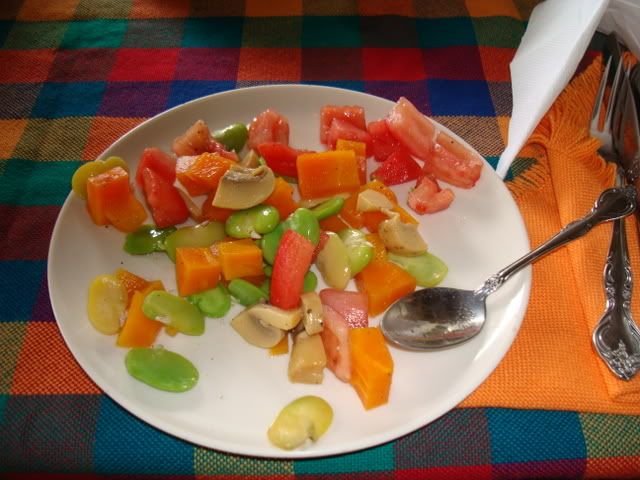 Veg soup with veggies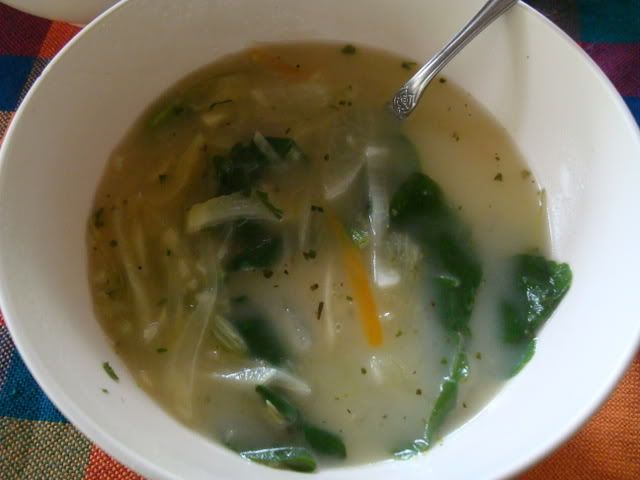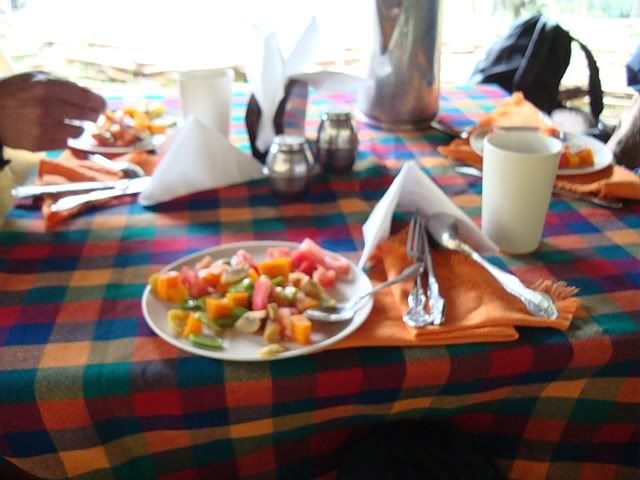 our guide knew every single call for all the different animals!
Dinner!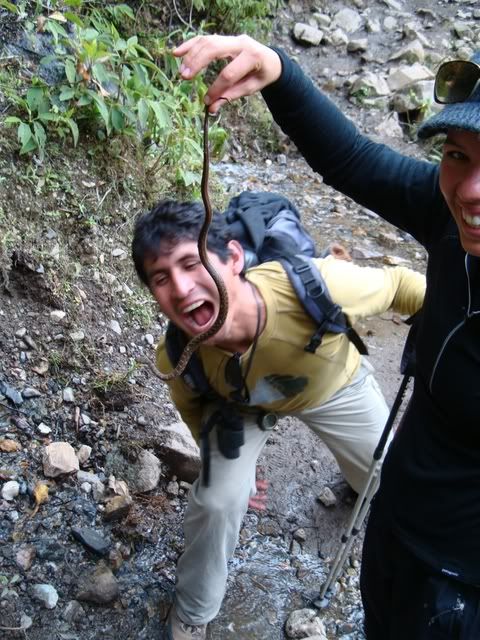 Family in the Andes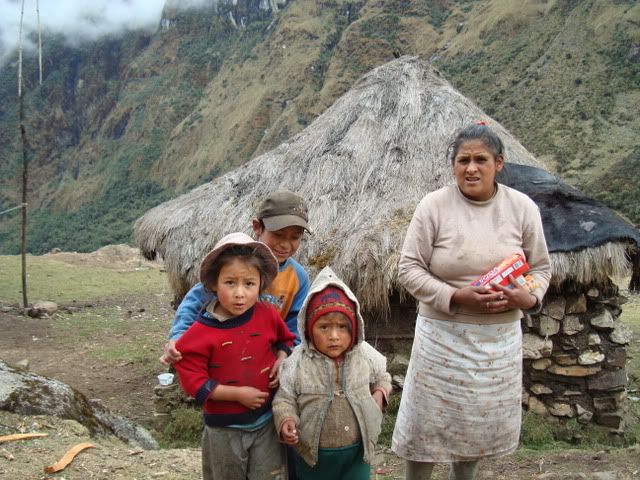 a great friend, Amelia!
Our friend Sebastian!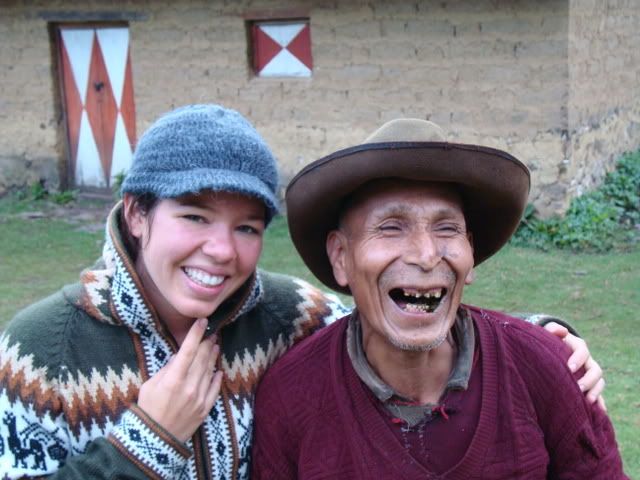 "hanging out" with Sebastian
Sebastian's home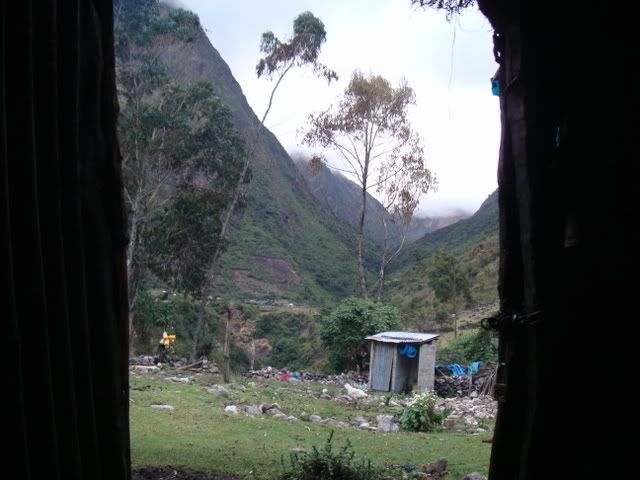 The most amazing strawberry we've ever eaten, they are the size of a thumb nail!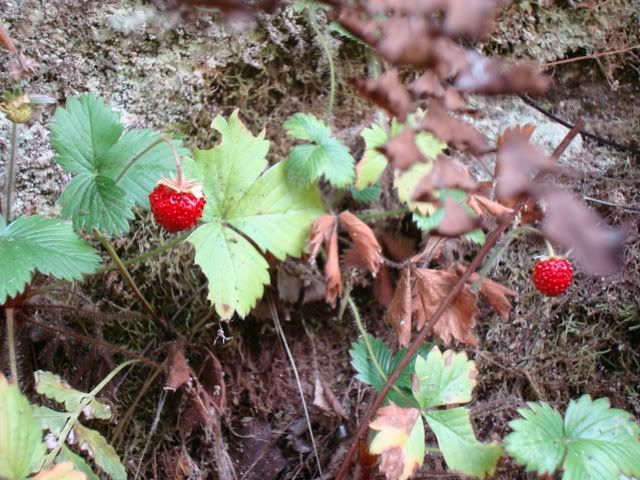 some beautiful Peruvian peppers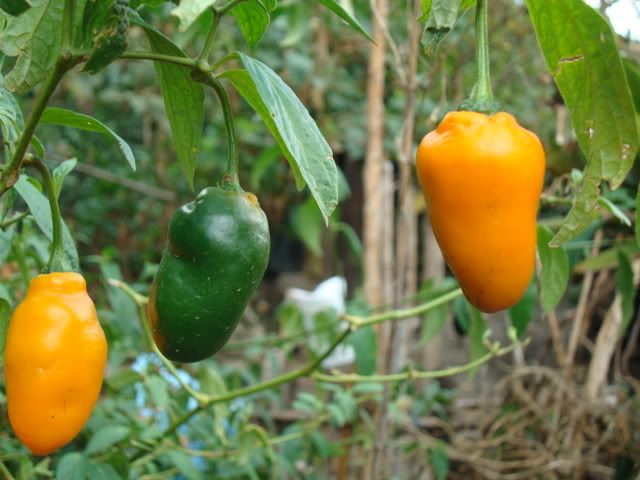 Coffee Berries!
Drying coffee beans from the berries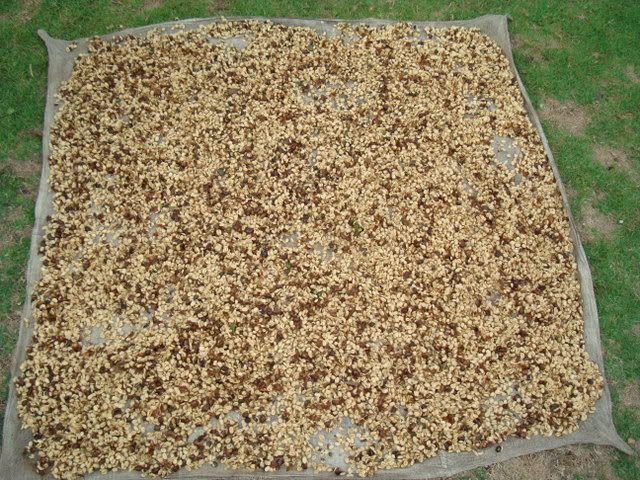 My friend at Machu Picchu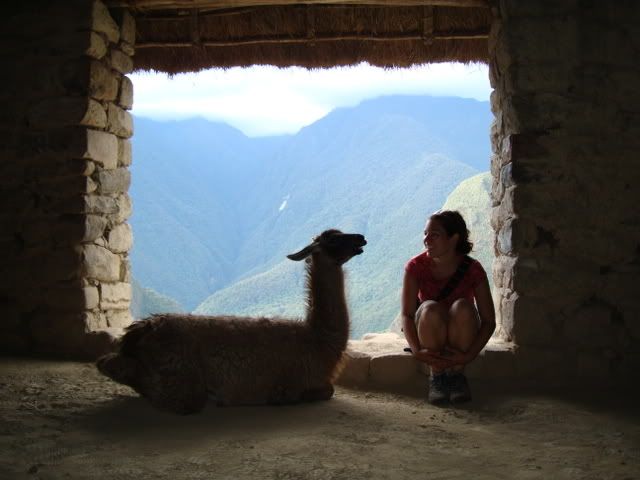 I ate the whole thing, at Mancora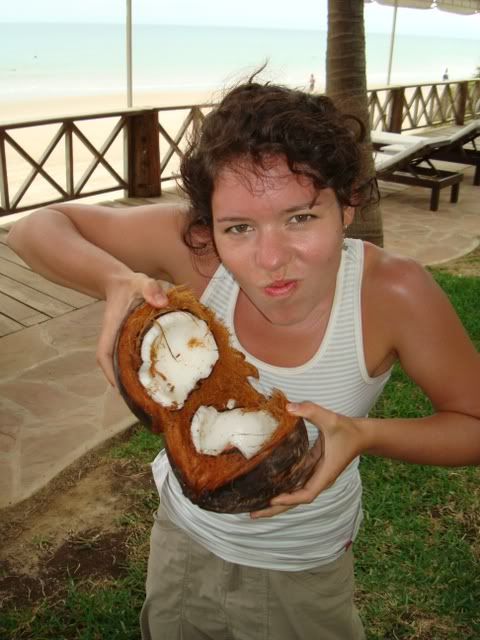 the floating houses on the Amazon river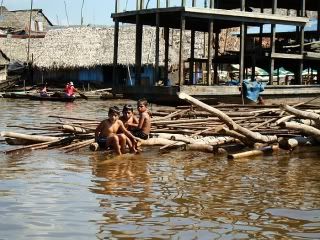 I can't believe we have over 3,000 pictures from the trip, we even bored our parents because there were so many!