I can't for the life of me post things after I make them.
In fact, I can't even post things a couple days after I make them.
Here is something I whipped up a couple Fridays ago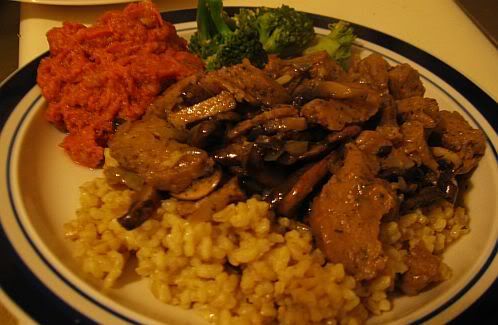 Scripps park Seitan with mushrooms and onions with a mushroom glaze over cheezy rice. Served with sweet potato mash with walnuts and brownsugar- and broccoli with a light soy sauce and sesame seeds.
mmmmmmmmmm bitch!
and here is something I made the other day.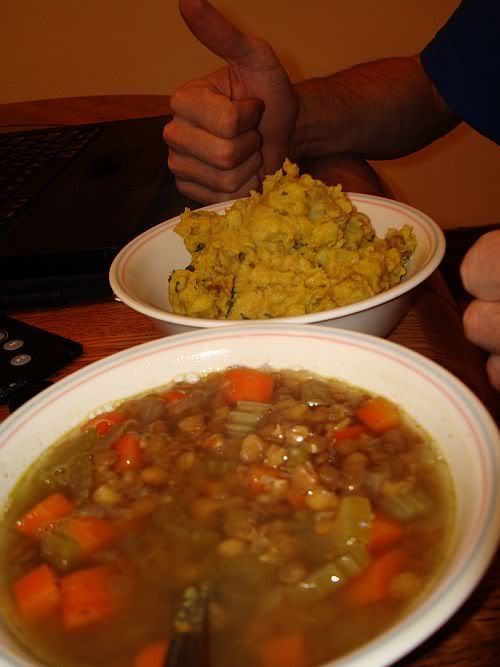 Mediterranean lentil soup with a side of spicy fingerling potato mash with curry.
The fingerling mash with curry turned out awesome.
It has
Gram Masala <---- at Indian stores, spicy and delicious!
Tumeric
Cumin
Curry
soy milk
cilantro
and a little bit of earth balance "butter"
Christmas does come twice a year.