Hello Foodies!
Life has been exciting/unexciting/and tiring as usual. Thanksgiving I was sick with the flu & an ear infection, so I didn't get to make the lentil loaf I had dreamed of. However, I am feeling better now, so that is definitely something to be thankful for. I haven't posted for a couple of moon's now so I have a bit of catching up to do.
For Breakfast a couple of days ago, I had this
I bought the cereal at Eastern Market in Detroit. It was made at the Buddhist Monk center in Hamtramck. All raw, and all natural- and I can assure you, that's exactly what it tasted like. HA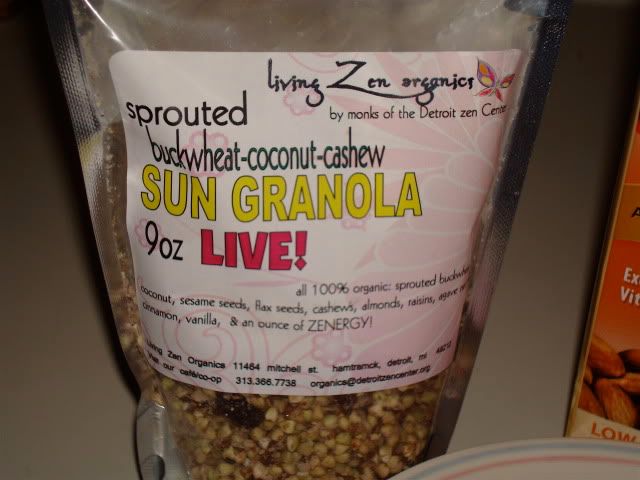 For lunch last week I had the most amazing sushi made at my favorite little vegetarian shop named Goodwells in Detroit (which also happens to be the only vegetarian shop in Detroit!)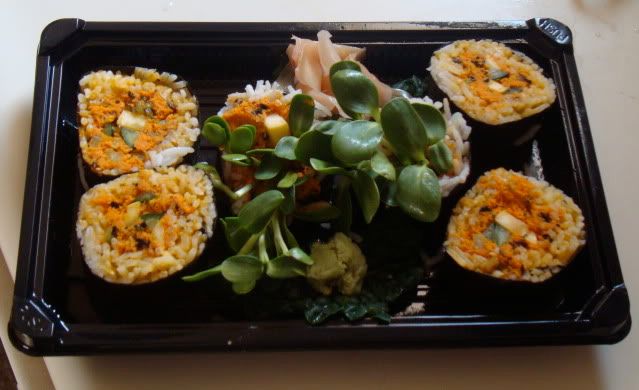 It's made with mock salmon (made from carrots) and other assorted vegetables. Alas, I have never seen this since... I hope they make it again. 
 a couple of weeks ago I made some stuffed pockets, three different types.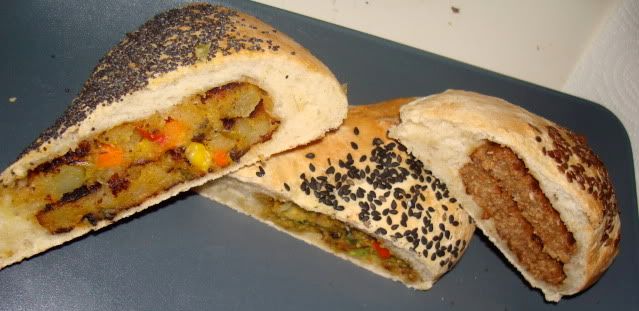 Samosa stuffed crusted with poppy seeds, Vegan griller stuffed crusted with flax seeds and Dr. Pregers burger crusted with black sesame seeds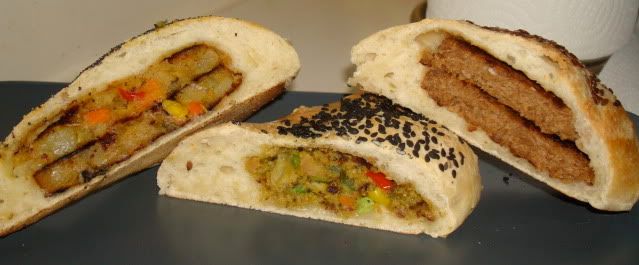 I also made this bad boy, something I like to call
"The Sloppy Elvis"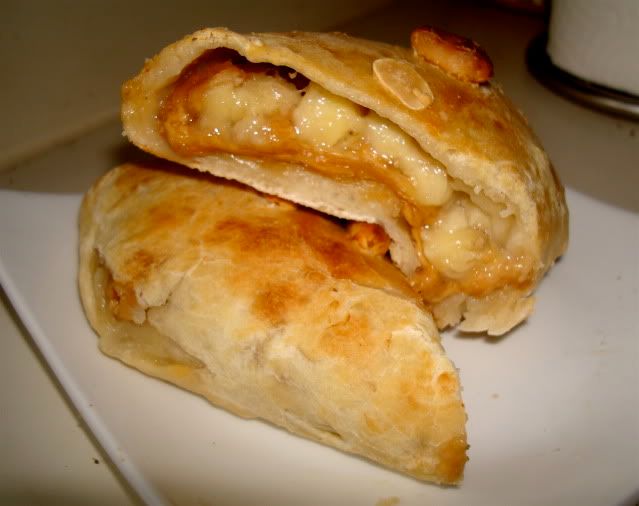 Peanut butter/ banana goodness, that's what's up!
For dinner a couple weeks ago I made 2 different soups, a hearty tomato vegetable and a cashew chowder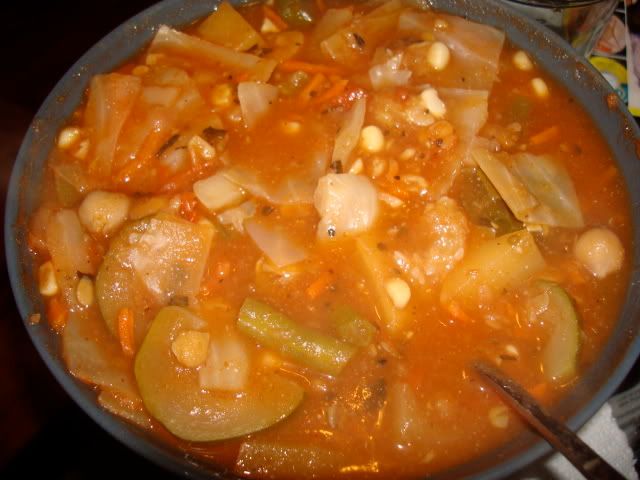 The soup contains *fresh* Roma's, corn, cabbage, carrots, yellow/green squash, green beans and some chick peas. It was perfect for the approaching cold weather.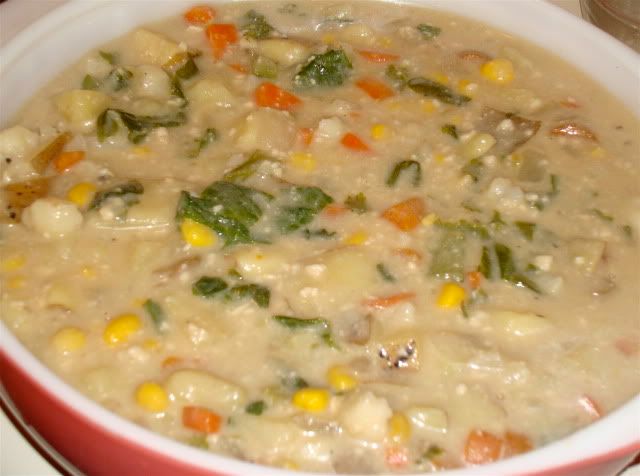 The cashew chowder tasted amazing, It was a big hit. I didn't measure my reciepe as always, but if I could guess I think this would be around what I used;
6 cups water
2 1/2 table spoons of vegetable stock bouillon ( I love Better than Bouillon)
1 cup of chopped carrots
2 cups of chopped mustard greens
2 ears of corn (kernels cut off)
3 medium russet potatoes, cubed
1 1/2 cups of raw cashews
1/2 cup of unsweetened nutmilk
1/2 a large sweet yellow onion

First I sauteed the onion in the soup pan with olive oil. I then added the water and veg stock bouillan. When that came to a boil, I added all the vegetables except the mustard greens (to make sure they weren't over cooked by the time the soup was done). When the vegetables were done cooking, I blended the cashews in a food processor with the nut milk, then added the mixture and the mustard greens to the soup. Lastly, I seasoned it with some garlic powder, salt and pepper. It was just lovely.
For my birthday, my dad made me a beautiful gluten free cake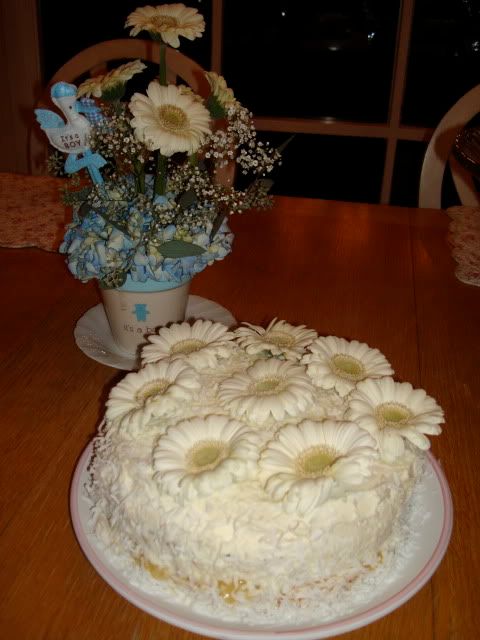 I love my family, and you too :) Happy Eating Ya'll!