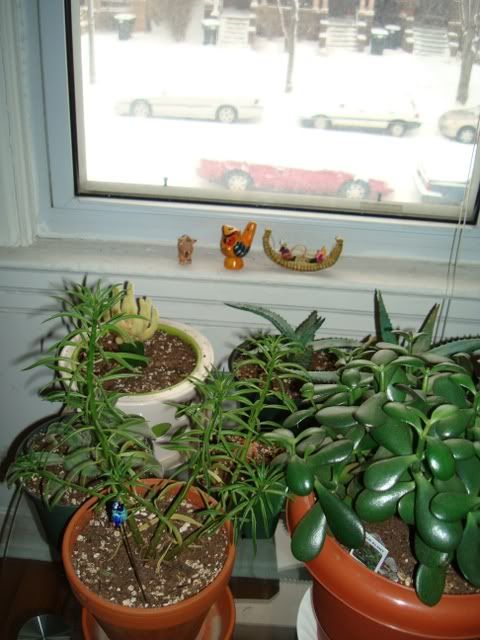 Arg! It's Saturday and I haven't left the house! My usual Saturday is filled with a trip to take trash mountain to the recycling center, and an outing to the Eastern Market to buy fresh produce. Neither of the two were accomplished today, and now I'm stir crazy again! The snow has completely covered my car, and earlier it was too crazy out to drive (the windshield wipers on our car broke) so I have kept myself busy at home.
Today we started off with a great fruit smoothie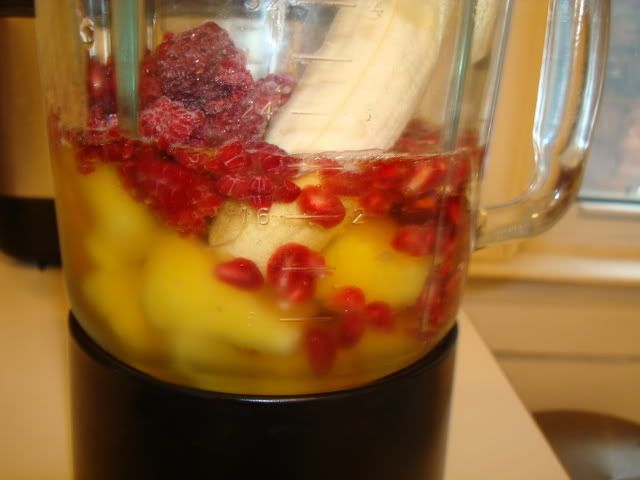 I call it,
"Tropical pineapple, pomegranate, raspberry"
I took a cup of frozen pineapple
1/2 cup fresh pomegranate
1/4 cup raspberries
a banana
some apple juice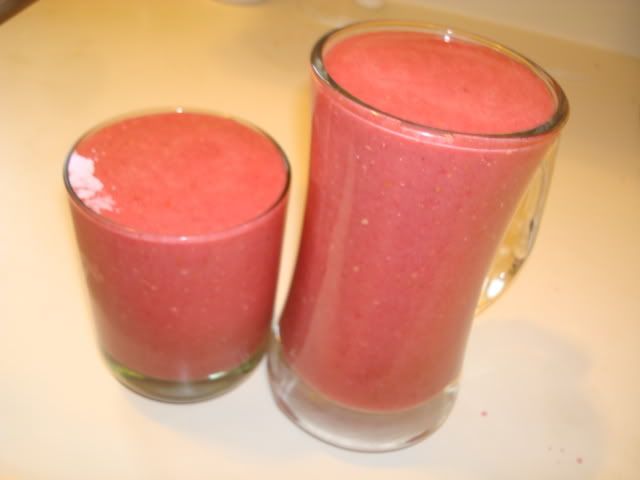 this was sooooooo good!
Lunch was crafty too-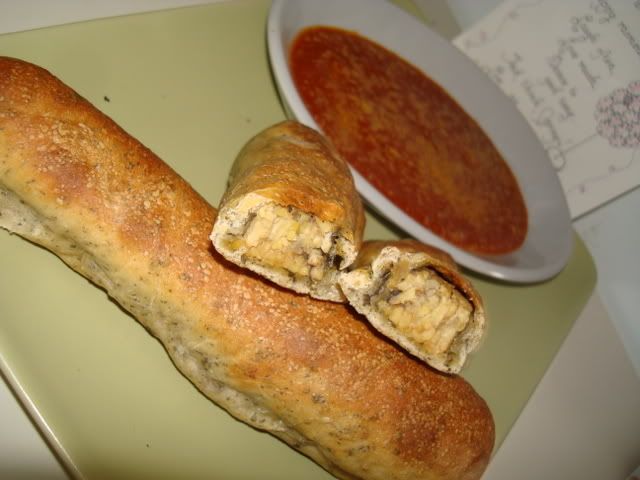 tempeh bread sticks
First I took some tempeh, and boiled it. I then coated it in a generous amount of olive oil & some Italian seasoning
I took some herb pizza dough, rolled it out.
put them on a lightly sprayed pizza stone
I cooked it for 10 min. at 425 like shown above, and then I took them out and moved them like so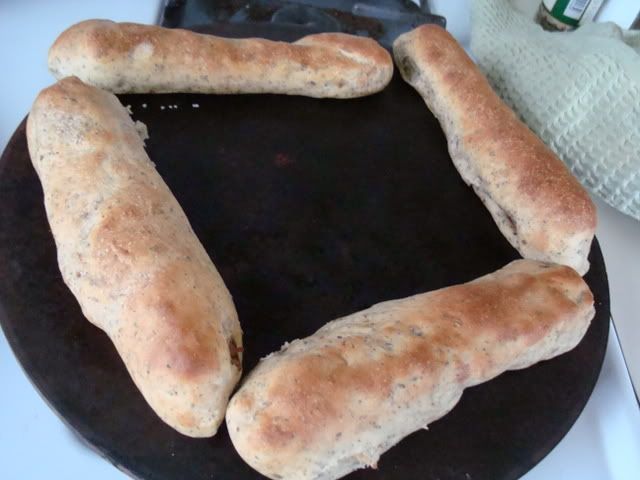 and finished cooking them like this to make sure they cooked all the way around for another 10 min.
A couple side notes;
I got this cool widget on the side of my blog now, and it tells me what country the people are from who are reading my blog- I am totally blown away by it! I'm getting readers from ALL over the world, it's so exciting. Today I saw that I had a reader from Gaza, and I was in total awe. I never mentioned it in my blog, but I was deeply moved by what happened over there- to who ever read my blog from there, Thank you. My heart goes out to you and yours, I send you strength and love from Detroit- You have been in my thoughts immensely. I found this not that long ago and saved it to my computer. I know it was made by a local Detroit artist