It's Sooooo cold in the D again, and I don't like it one bit. Other than that, life has been great and exciting- lots to do, just not enough time in the day.
I am happy to announce I got the job I was talking about a couple posts ago! I will be working full time (union&benefits) with the elderly, trying to get them excited about doing different activities in a Detroit nursing home. The last couple of years I have focused my energy on working with kids and young adults, so this will be quite a change. I am excited of what I will learn and take from this experience, I will keep you updated on what the job entails as I begin to work there.
I haven't cooked anything worth taking a picture of lately, But I guess that hasn't stopped me.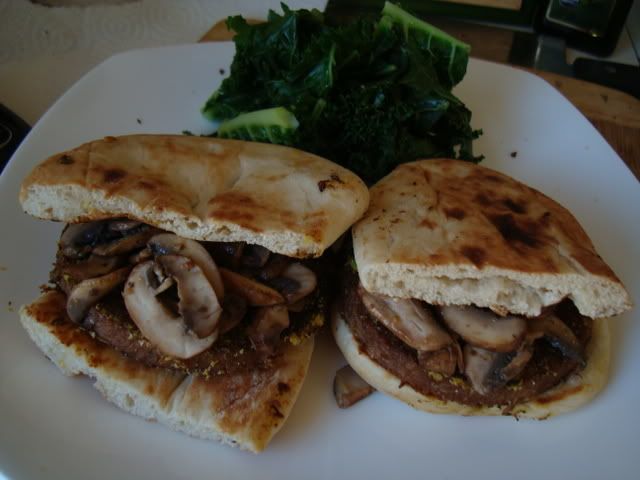 Naan burgers & Kale
See, they aren't that exciting. I will however touch on a dish I made last year that was off the chain, for some reason I was too lazy to blog about it before.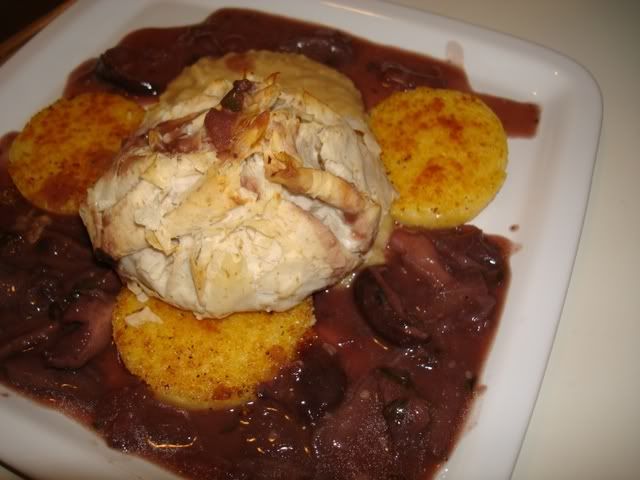 Italian sausage, vegetable & navy bean filo purse atop garlic rosemary white bean puree, sauteed polenta and red zin/crimini/sage reduction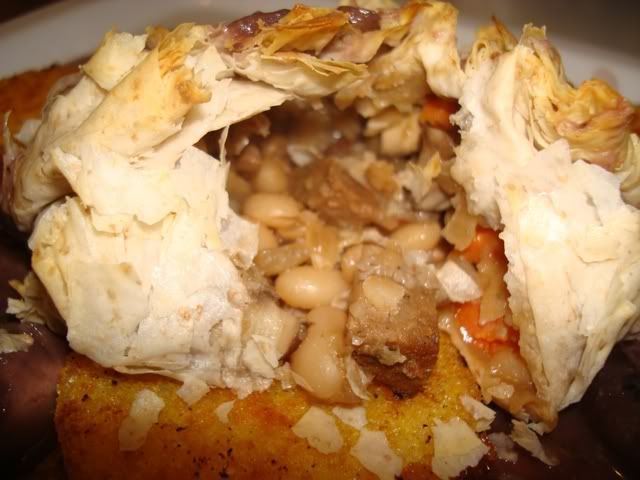 the inside
I will say, this was one of the most delicious things I made last year- or at least top 10. It was a rigorous process, but exciting none the less.
First I soaked the navy beans, then cooked them in veg stock. I made a puree of half of the beans, and added fresh garlic, a bit of soy milk & some fresh rosemary and salt. The bean puree is actually hidden underneath the purse, that's why it didn't show in the picture.
I sauteed onions, carrots, Italian sausage & the navy beans I cooked. I then took whole wheat philo-dough and lightly brushed each sheet with oil. I then made purses and forced them to close with a bit of extra olive oil.
I sauteed the polenta in earth balance and seasoned it with pepper and salt.
The reduction is one part veg stock that was cooked with fresh sage, then I added the red zin and crimini mushrooms. I cooked it down for a long time, then lastly added a small amount of arrowroot to thicken it.
TAA-DAA!
DETROIT, WHAT!?
!