I went out to eat with my family tonight, but I figured I'd at least tell you about this awesome soup I made not so long ago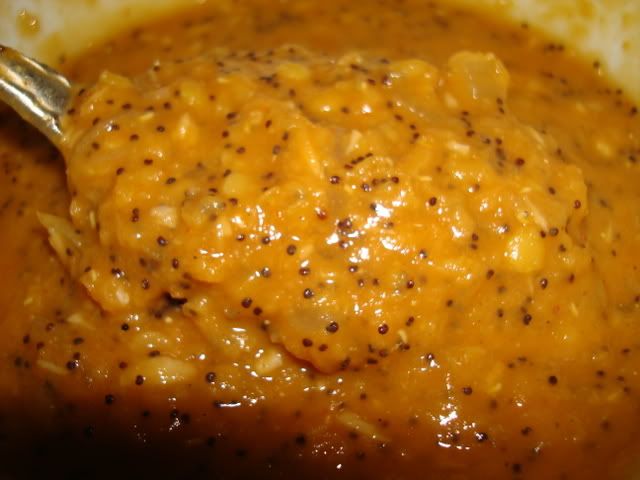 First I chopped up an onion, and caramelized it in a pan with some olive oil. Then I filled the pot with water, a little less than 3/4s full. Brought it to a boil, then added vegan chicken stock (better than bouillon is awesome!) I added a generous amount of red split lentils. then threw in some cumin, gram masala, raw curry powder, mustard powder, cumin seeds and salt. I let it cook for about less than 2 hours. Then I added shredded unsweetened coconut, a can of coconut milk, poppy seeds and a can of tomato paste. I then continued to cook it for another hour. At the very end I add a very small amout of agave necter to enhance the flavor.
Bon voyage, and safe dreams to you and yours tonight. Hopefully tomorrow old faithful will be right where I left her...in the snow on the street.